Welcome to Salt Range Tourism
Experience the beauty of Pakistan's Salt Range area. Discover ancient temples, historic forts, world-renowned salt mines, diverse wildlife, and scenic lakes. Start your adventure now
Your gateway to adventure in Pakistan!
We offer premium tourism services in the entire Salt Range area, including Soon Valley, Katas Raj, Kallar Kahar, Chakwal, and the world-famous Salt Mine Khewra. Salt Range Tourism mission is to help you discover the hidden gems of Pakistan and create unforgettable memories with your loved ones.
Whether you're a history buff, an outdoor enthusiast, or a foodie, our expert team of guides and travel planners will design a tailor-made experience that suits your interests and budget. From hiking and camping to sightseeing and cultural tours, we have something for everyone.
Explore the breathtaking landscapes of Soon Valley, witness the ancient wonders of Katas Raj, unwind in the tranquil ambiance of Kallar Kahar, discover the historic city of Chakwal, or marvel at the natural beauty of Salt Mine Khewra. With Salt Range Tourism, the possibilities are endless.
Book your tour today and let us take care of the rest. Our commitment to quality, safety, and customer satisfaction is unmatched, and we guarantee you a trip of a lifetime. Contact us now and start your adventure in Pakistan! OR Join our community and stay updated on the latest content by watching and subscribing to our YouTube channel, and following us on Facebook!
Top destinations to visit
Kallar Kahar
Kallar Kahar, Pakistan's Chakwal District gem, boasts scenic beauty, history, and archaeology. Tourists flock to Kallar Kahar Lake and Bird Sanctuary for boating and picnics. Enjoy a delightful experience with friendly locals and top-notch facilities.
Soon Valley
Soon Valley, Punjab, Pakistan offers breathtaking scenery, historic landmarks, and abundant agriculture. Explore towering mountains, interconnected lakes, and fields of wheat, sugarcane, and fruit. Enjoy fishing in the lakes, and experience the valley's Sufi tradition.
Khewra Salt mine
The Khewra Salt Mine, the world's second-largest, produces pink Khewra salt, marketed as Himalayan salt, and is a popular tourist destination with over 250,000 visitors annually. Located in Khewra, Punjab, north of the Jhelum River and Pind Dadan Khan City, it's a must-visit spot.
Katas Raj Temples
1500 Years Old Katas Raj temples situated near a beautiful green valley Choa Saidan Shah, an administrative subdivision of CHAKWAL District, Pakistan.
Dhoke Tahlian Dam
Dhok Tahlian Dam is located near Dhok tahlian villages, 10 KM away from Choa Saidan Shah and Katas Raj. An attractive, green and beautiful place to enjoy memorable moments with friends and family.
Malot Fort
Malot is a small village located between Kallar kahar and Choa Saidan Shah. Malot Fort was built in 10th century AD and has the synthesis of Kashmiri and Greek architecture.
Kusak Fort
Kusak Fort is a historic fort in the Valley of Choa Saidan Shah. This fort was built in the 11th century by Raja Jodh who was the son of the legendary Janjua Sultan, Raja Mall Khan Janjua. This amazing Fort is about 48 Km away from Kallar Kahar.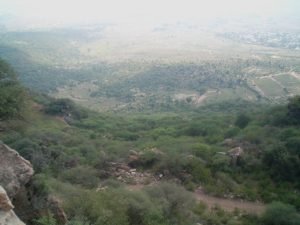 Chehal Abdal Arra Basharat
About 3600 ft above mean sea level, one of the most hilly, green and attractive spot is ideal for stay away from stress and spend memorable moments with friends and family. 15 Km away from the valley of Choa Saidan Shah.
Swaik Lake
Swaik lake is a beautiful lake in the mountains of Salt Range and Kallar Kahar. An amazing place for camping, BBQ and swimming. Only 10 Km away from Kallar Kahar. Tourists and visitors are advised to use motorway M2 and take exit from Kallar Kahar Interchange.
Climate
Chakwal has a local steppe climate. Summer lasts from April to October, with May and June being the hottest months. Winter lasts from November to March, with January being the coldest. Occasional dust storms provide relief during the hot season, while the rainy season begins in June and lasts for two and a half months.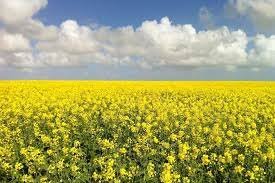 Culture
The City of Chakwal, a district in northern Punjab, is known for its rich history and ancient Soan civilization. Agriculture is a major industry, with crops like Mustard, Wheat, Grains, Sesame, Peanuts, and Loqat grown. The area also has salt and coal mines. Education is highly valued, and many army-related schools provide access to education. The Kallar Kahar Lake and Bird Sanctuary, Uchh Sharif complex, and other historical sites make it a popular tourist destination. People of Chakwal are known for their resilience and bravery, and many have served in the army.